MASS GAINER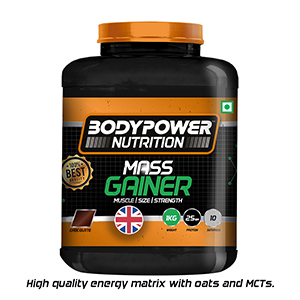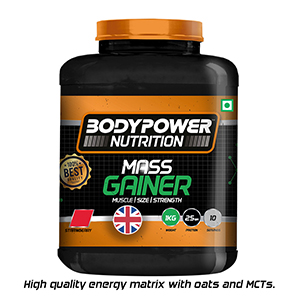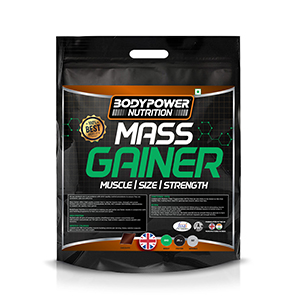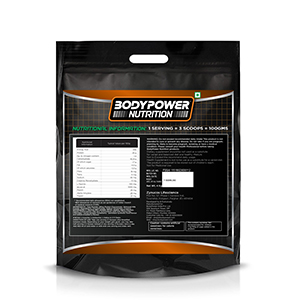 Nutritional Information
Nutritional Information
Typical Values
Per 100g
%W/W
%RDA
Energy Kcal
395
Protein
25g
25g
41.6%
Eg. to nitrogen
1.4
Carbohydrate
62.8g
Of Which Sugar
1.7g
Fat
4.5g
Of Which Saturates
3.3g
Fibre
18mg
Trans
0mg
Sodium
42mg
42%
**
Creatine Monohydrate
5mg
5%
**
L-Tuarine
100mg
0.1%
**
BCAA #
1000mg
1%
**
Pepsin
25mg
0.02%
**
Alpha Amyase
25mg
0.02%
**
Papain
25mg
0.02%
**
** Recommended daily allowances (RDA) not established.
* RDA allowances of nutrition as per guidance indian council of Medical Research (ICMR).
Ingridients: Oats Powder,Whey Protein Concentrate, Skimmed Milk Powder, Maltodextrin, Cocoa Powder,Sodium Molybdate, Creatine Monohydrate, L-Tuarine, MCT Powder, MCAA, Pepsin, Alpha Amylase, Papain, Preservatives (INS 211), Antioxidants (INS 320).
Flavouring: Chocolate- cocoa powder.
Strawberry: Permitted synthetic food flavourand added strawberry Flavour.